Rooballs Around the World!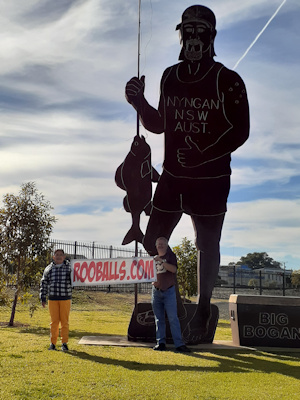 WHERE HAVE YOU SEEN OUR ROOBALLS?
It is amazing where our Rooballs show up around the world.
Do you have any pictures showing an unusual location with one of our genuine RooBalls products?
If so, please share it with us - send us your pics via email to: rooballs@rooballs.com
If we use your pic on our site we will send you a special discount code as a thank-you!
Have a look below at some great locations around the world that customers have sent in.
Where have you seen our rooballs?
Peter Byron
Manager, Roo Balls
(Picture: Rooballs at the Big Bogan in Nyngan NSW - click on pic to enlarge)