Rooballs in Chengdu China!


You Never Know Where Rooballs Might Pop Up!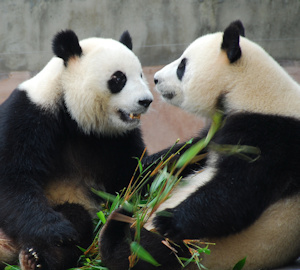 What about... Chengdu China!
Chengdu is an important economic, financial, commercial and cultural area of Western China. In Chengdu they appreciate real culture, so it is no surprise that our Rooballs have been seen in this unique area of the world!
Chengdu is situated in the central Sichuan region of China. The surrounding Chengdu Plain is known as the "Country of Heaven" and the "Land of Abundance".
Chengdu is considered one of the most liveable cities in China, known as a city of significant gastronomy (great food!) and also closely associated with the giant panda - native inhabitants of the area of Sichuan and a much loved bear-like mammal celebrated all around the world as a Chinese national symbol.
The below photos were sent to us from our regular customer located in the Chengdu region.
Thank you to our Chinese friends!
谢谢我们的中国朋友
ROOBALLS AROUND THE WORLD - WHERE HAVE YOU SEEN OUR ROOBALLS?
Do you have any pictures showing an unusual location with one of our RooBalls products?
If so, send us your pics via email to: rooballs@rooballs.com
If we use your pic on our site we will send you a special discount code as a thank-you!
Peter Byron - the Souvenirs Guy
Sydney, Australia
Back to : ROOBALLS AROUND THE WORLD