About Us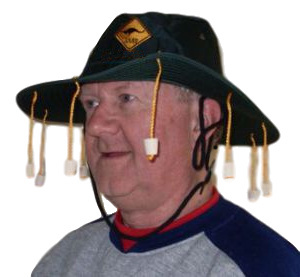 RooBalls.com is brought to you by a fully Australian owned and operated business located in Sydney - Roo Balls Shop - managed by Peter Byron.
This is a trustworthy, experienced team that has been selling Aussie souvenirs online for over 20 years. We've shipped thousands of orders to Australian and overseas customers in most major countries around the world.
Over the last few years there has been a significant upsurge in popularity of the more quirky souvenirs. Items created from genuine kangaroo scrotum, harvested and processed in accordance with the Australian National Parks & Wildlife Service rules and regulations, have become enormously popular.
Other quirky products like our kangaroo paw products and cane toad souvenirs have also become some of our best selling product ranges.
They are all genuine reminders of the unique traits of Australia, providing conversation pieces offering amusement, bemusement and sometimes even disbelief whilst often providing practical benefits as a bonus.
Need a bottle opener for the home bar? Why not bring out the one that immediately strikes up a conversation, made from genuine kangaroo privates!
Got an itchy back but just can't reach? Nothing satisfies more than a good old scratch from an authentic kangaroo paw!
Need somewhere safe to store your coins, try our lucky kangaroo scrotum pouches.
There is something for the person who has 'nearly' everything ... right here at RooBalls.com
We also offer free shipping worldwide for orders over $100.
All prices listed are in Australian dollars.
Enjoy your shopping!
Peter Byron - the Souvenirs Guy
Manager, Roo Balls Shop
Sydney, Australia